Good luck Nordics participating in the Regional spelling bee tonight in Kingsford!

Nordics, the Great 8 Games are upon us! Here is the schedule for all the games on Saturday, February 18, 2023. Good luck to all those that are participating and coaching!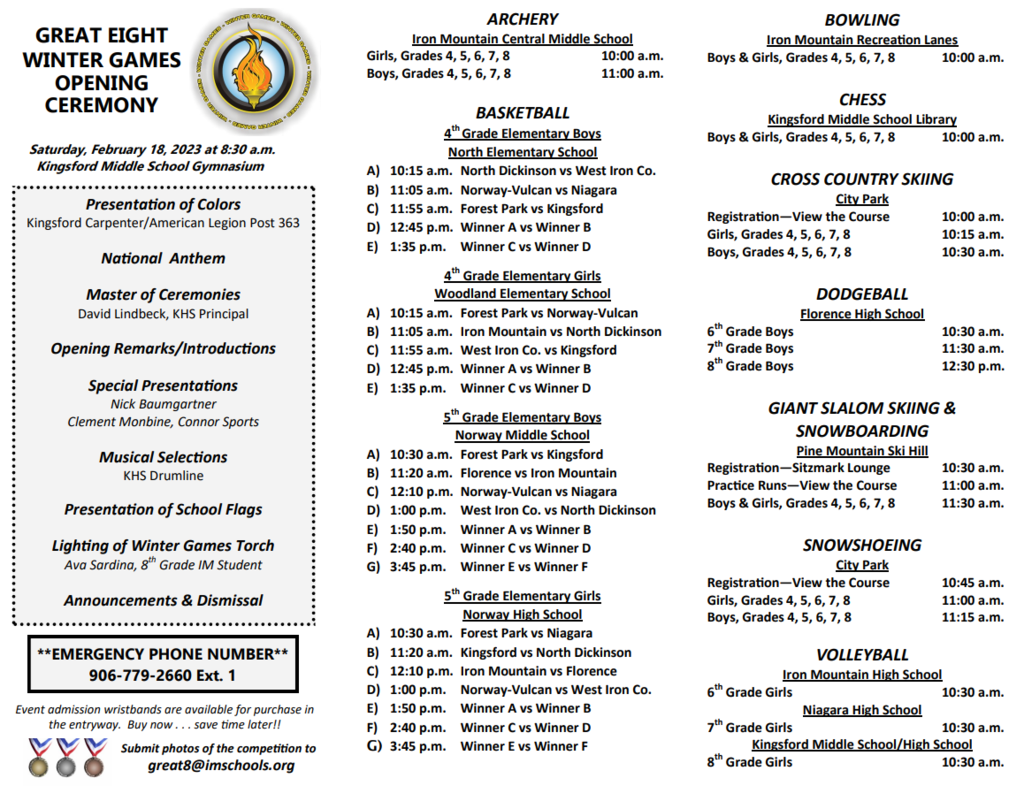 Mrs. Conery's gym class and Mr. Faust's health class were able to do some exercise drills with the National Guard today!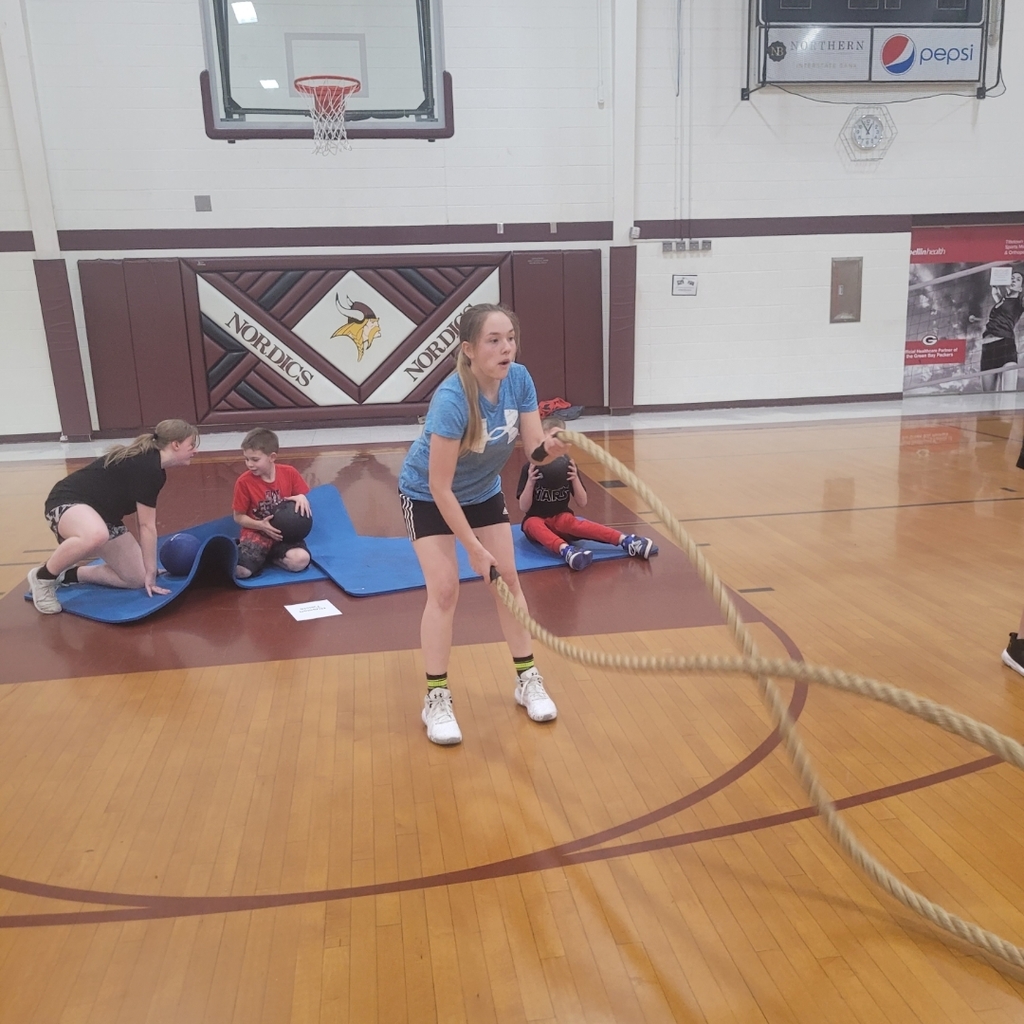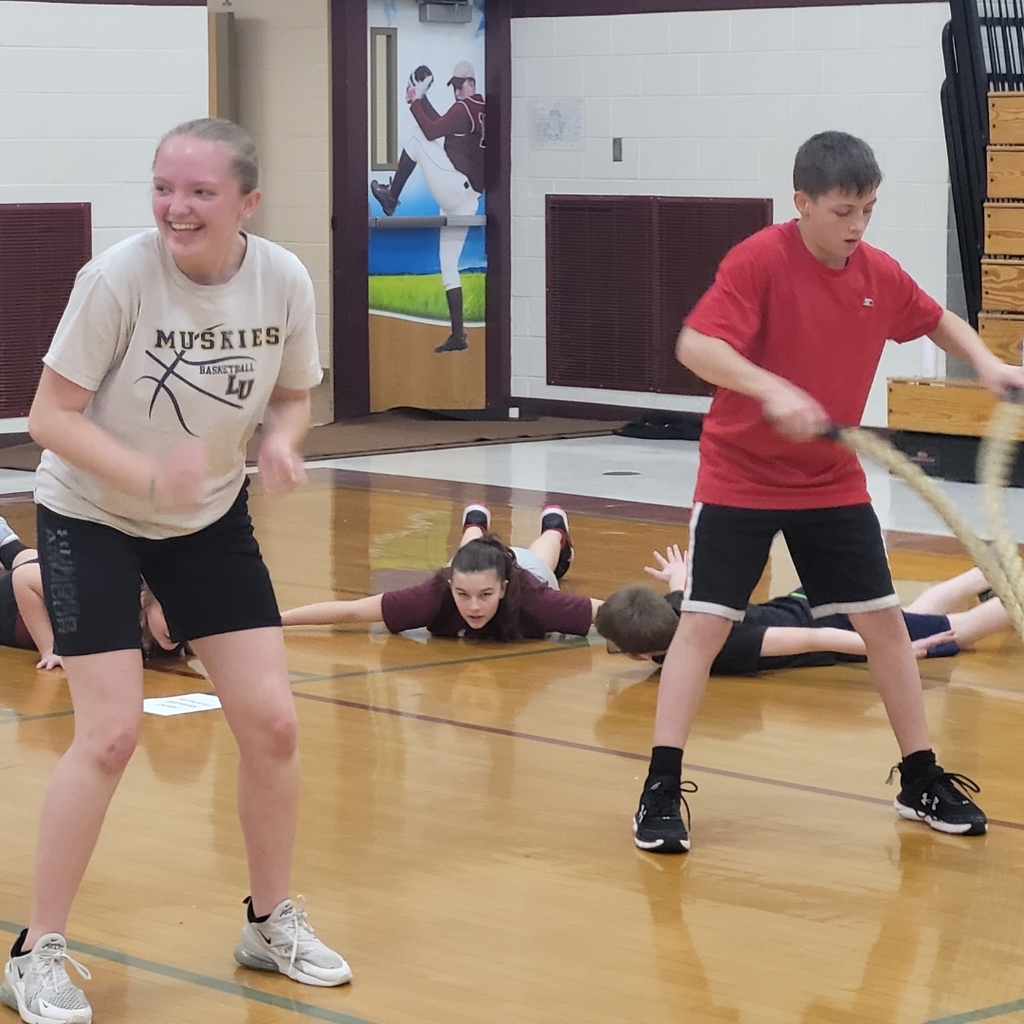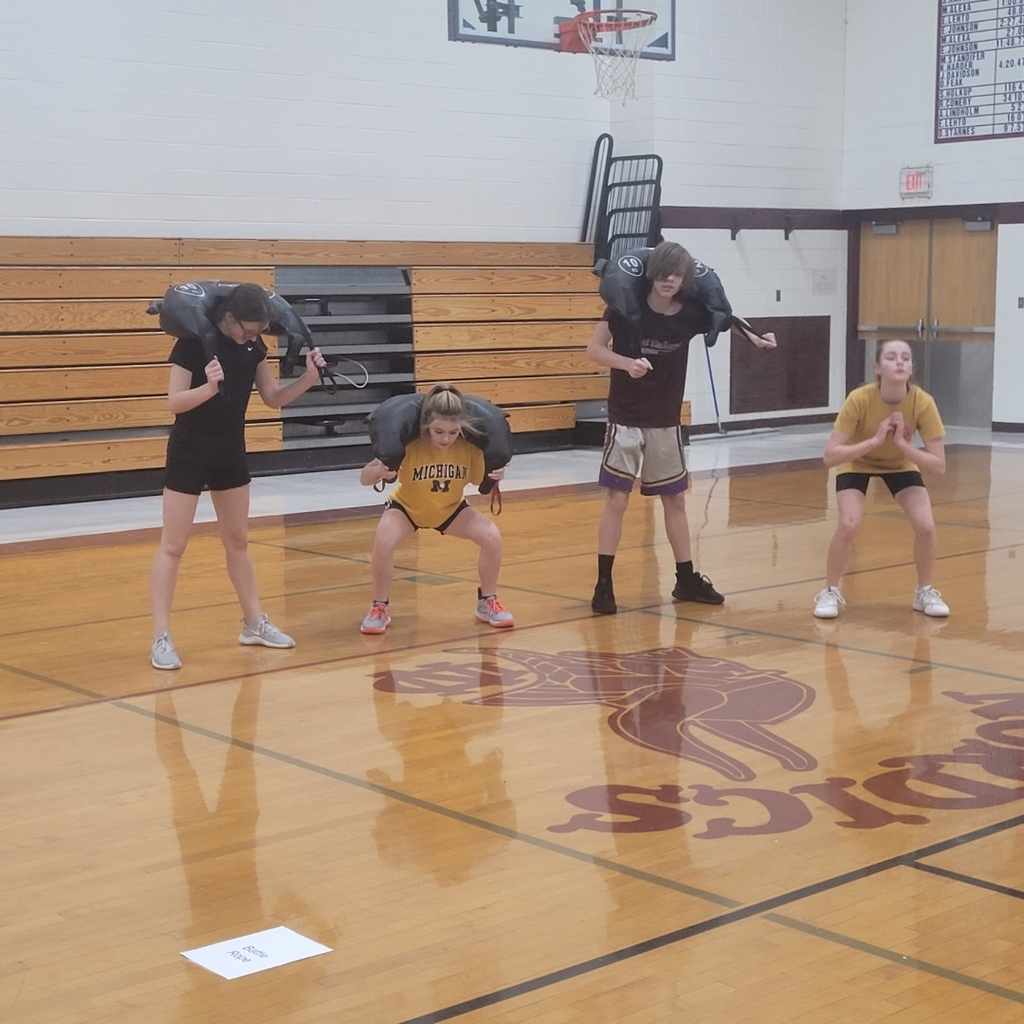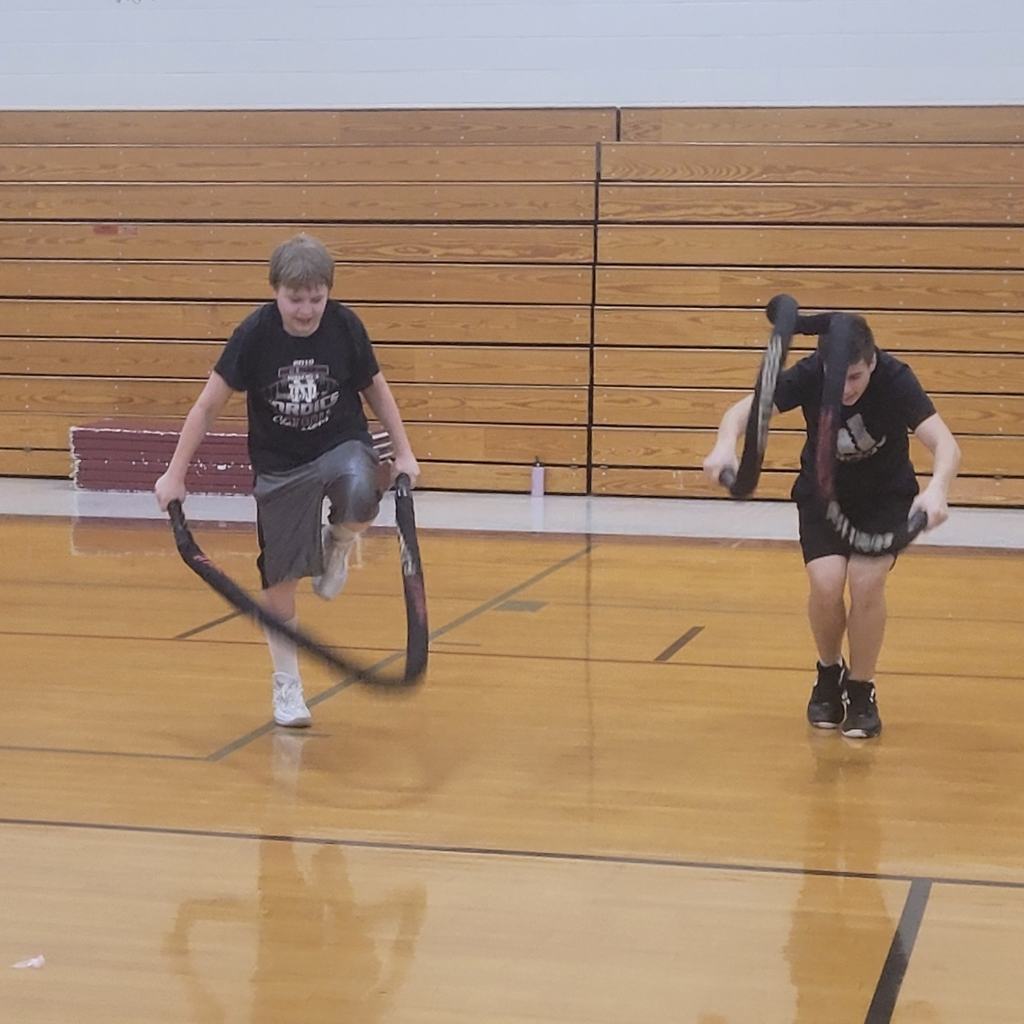 The Breen bus route is running approximately 30 minutes late. Thank you for your patience, Mr. Ed will get to your kiddos as soon as he can. (Wednesday, February 15, 2023)

The Randville bus route is running approximately 30 minutes late. Thank you for your patience, Mrs. Johnson will get to your kiddos as soon as she can. (Wednesday, February 15, 2023)

Friday February 10, 2023, there will be no JV Boy's Basketball game in Baraga. The Varsity game will now start at 4:45pm CST.

Hi Nordic families! Our school is participating in the life saving community service project, Kids Heart Challenge. Register your student today and help families in our community learn Hands Only CPR! Start by clicking the link and finding our school:
http://www.heart.org/khc
. Then register your student and complete Finn's Mission! It can all be done on the Kids Heart Challenge APP on your phone. Thank you for supporting this life - saving mission! We have officially SURPASSED our old school record with donations! Let's keep it going!

North Dickinson and Bark River Harris boys basketball teams showing their support to the Weaver Family tonight during their games. Their family and community is in our thoughts and prayers!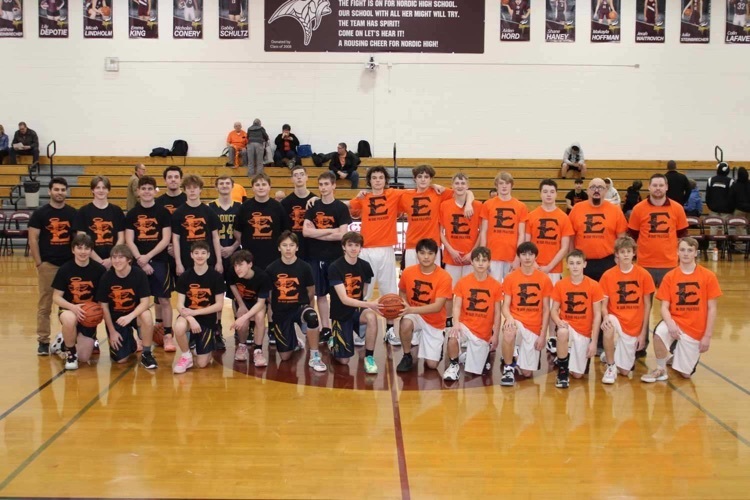 February 2, 2023, Mr Mattson's 4th Hour Science class had the opportunity to perform a dissection due to Mrs. Anna Christian's donation of a dehydrated squid. Students had the opportunity to learn the basic anatomy of the squid and the process of the dissection. After gathering research, it enabled Mary Grace, a sophomore, to experience first hand where the organs were placed and how they contributed to the bodily functions of a squid.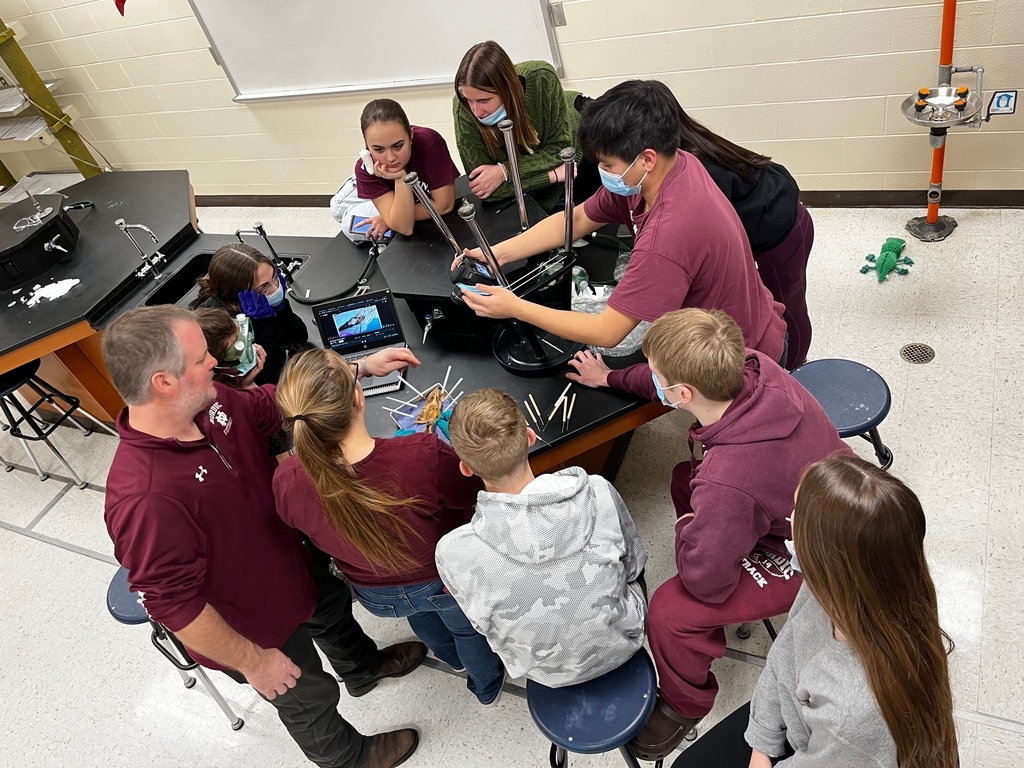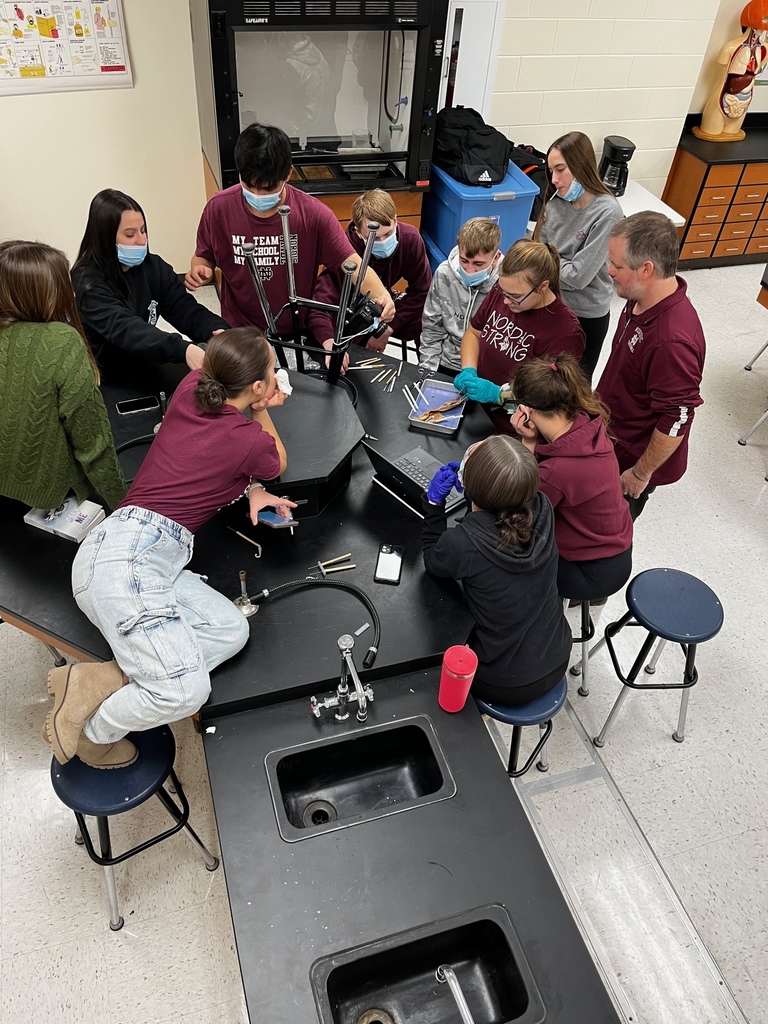 Due to projected temperatures, North Dickinson will be operating under a 2 hour delay tomorrow Friday February 3, 2023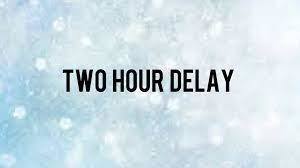 Bake Sale Friday during the Boy's Basketball game.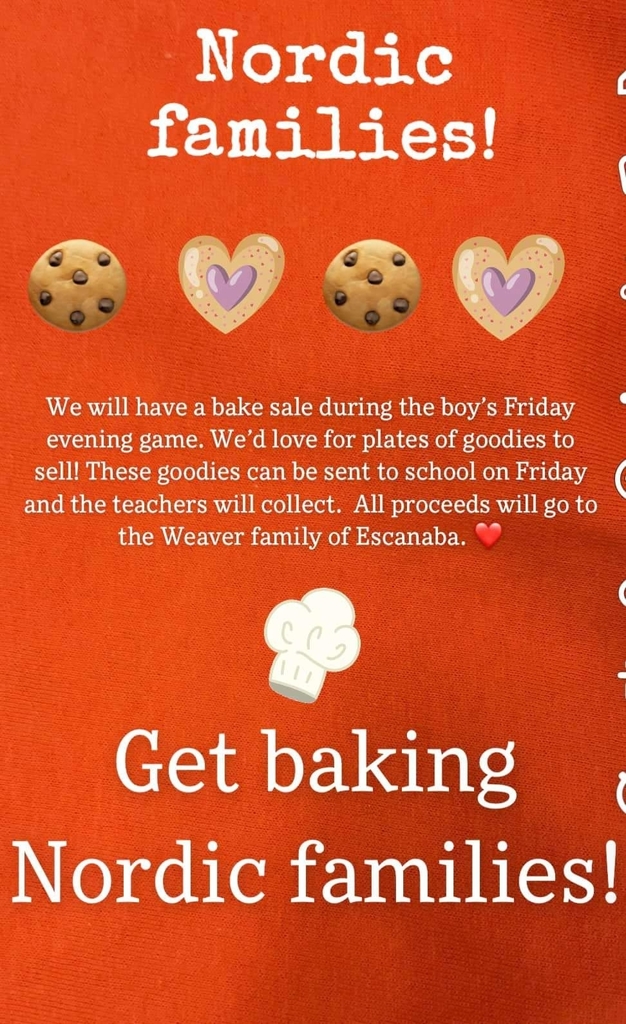 Makayla Hoffman, Edith Parker and Gabby Schultz participated in the Business Professionals of America leadership conference at Bay College. They took 3rd place in the small business management category! Great Job Ladies!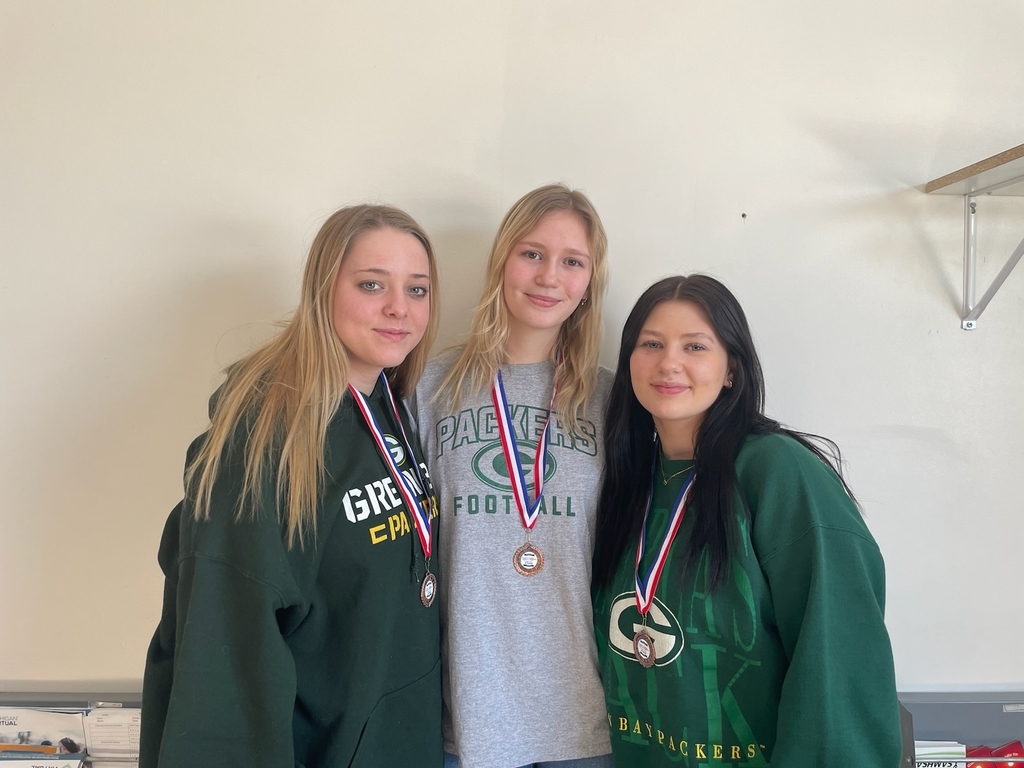 Nordics are in Orange today supporting the Eskimos! Stay strong we are continually thinking of you!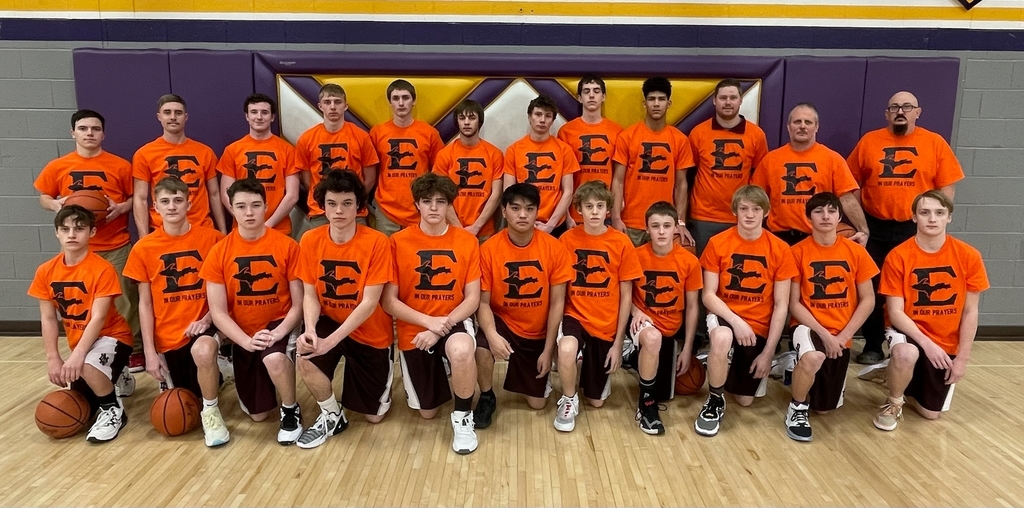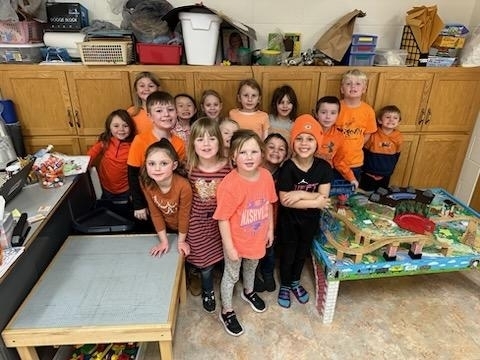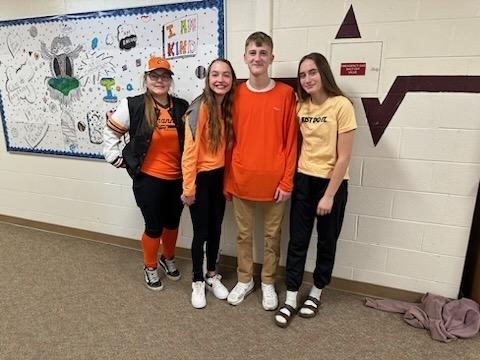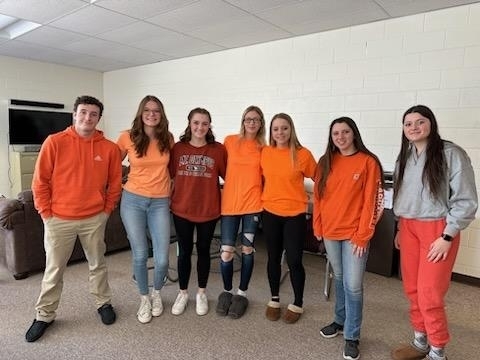 Watson is wearing orange to support the Escanaba Eskimos. You are in our thoughts and Prayers.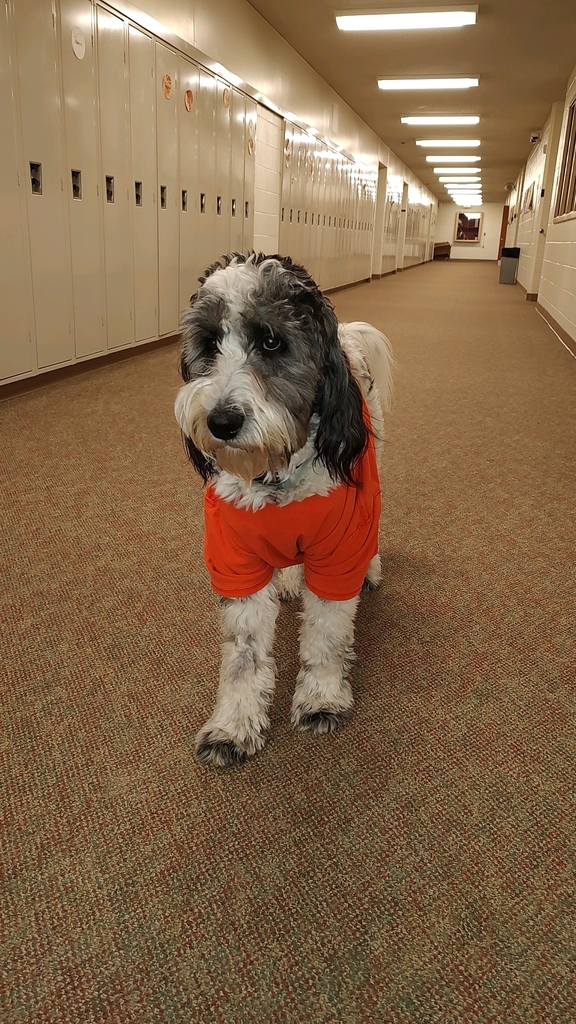 Reminder: The district spelling bee is today, January 31,2023 in the gymnasiumat 1:30. This spelling bee will include the top five spellers from the class bees in grades 5 through 8. Thursday, February 2, 2023 the 2-4 grade bee will be held in the gymnasium at 1:30.

Due to temperature and windchill this morning, January 31, 2023, ND will be operating under a 2 hour delay. Stay warm Nordics!

The rest of the week is as follows for dress up days: Tuesday: Orange day- wear orange to support the Eskymos. 💔 Wednesday: sports day (5th- 12th) and Wacky tacky day(1st - 4th) OR they can do sports day if they'd rather!! Thursday - Nordic Day! Friday - Hawaiian Day! Sorry for any confusion and thank you for understanding.

Happy Birthday Sir Watson Cooper, the Hero from the land of Murphy! Today was extra special as we got to celebrate Watson's 1st birthday and the 100th day of school on a Friday! After presents and treats, Watson took a nap under Mrs. Inglese's desk.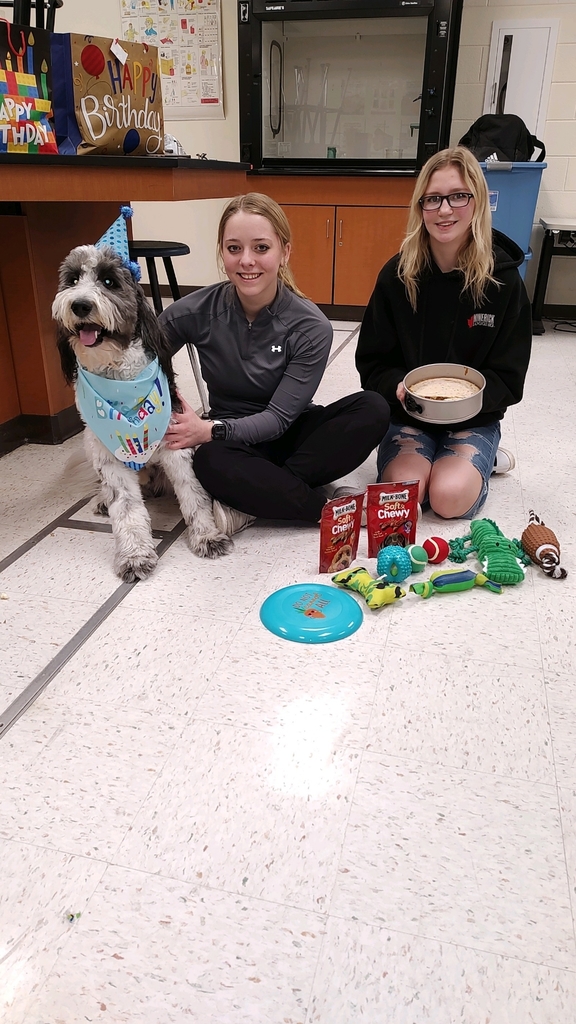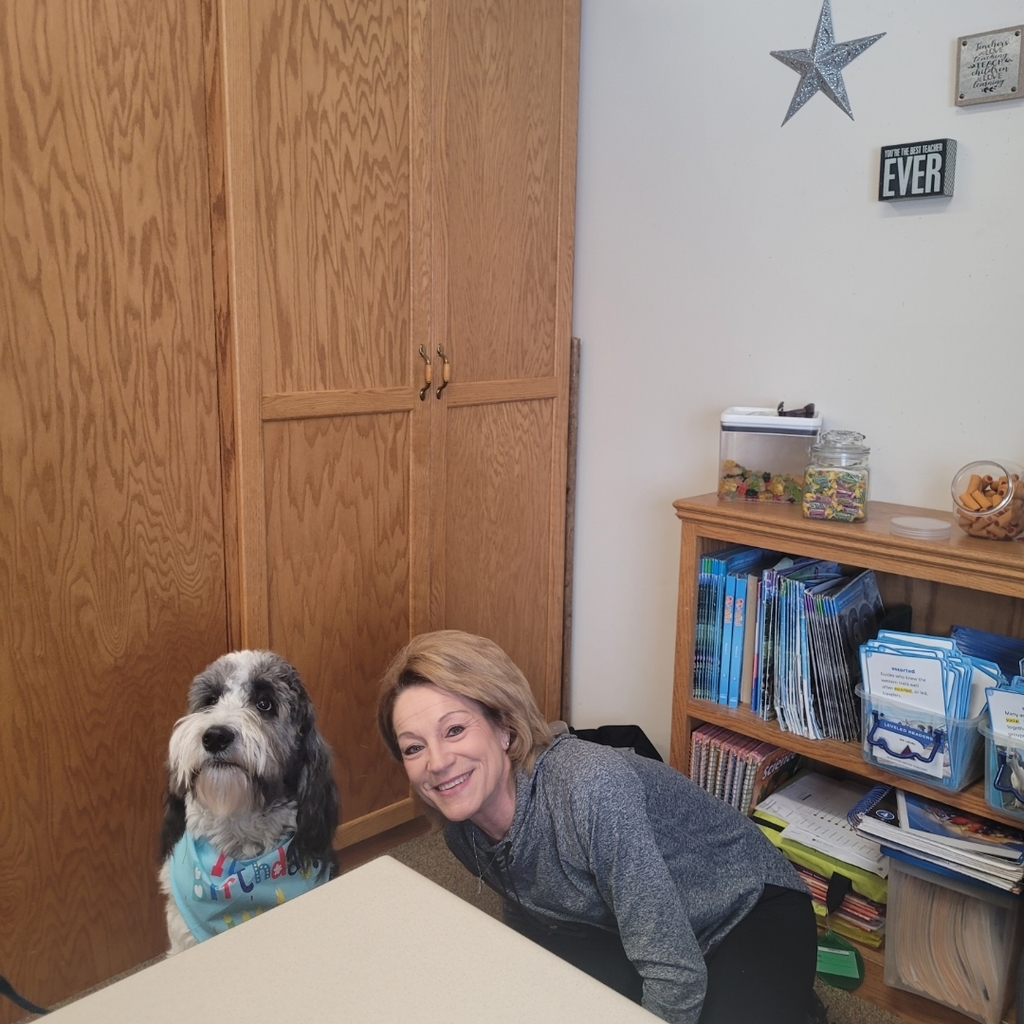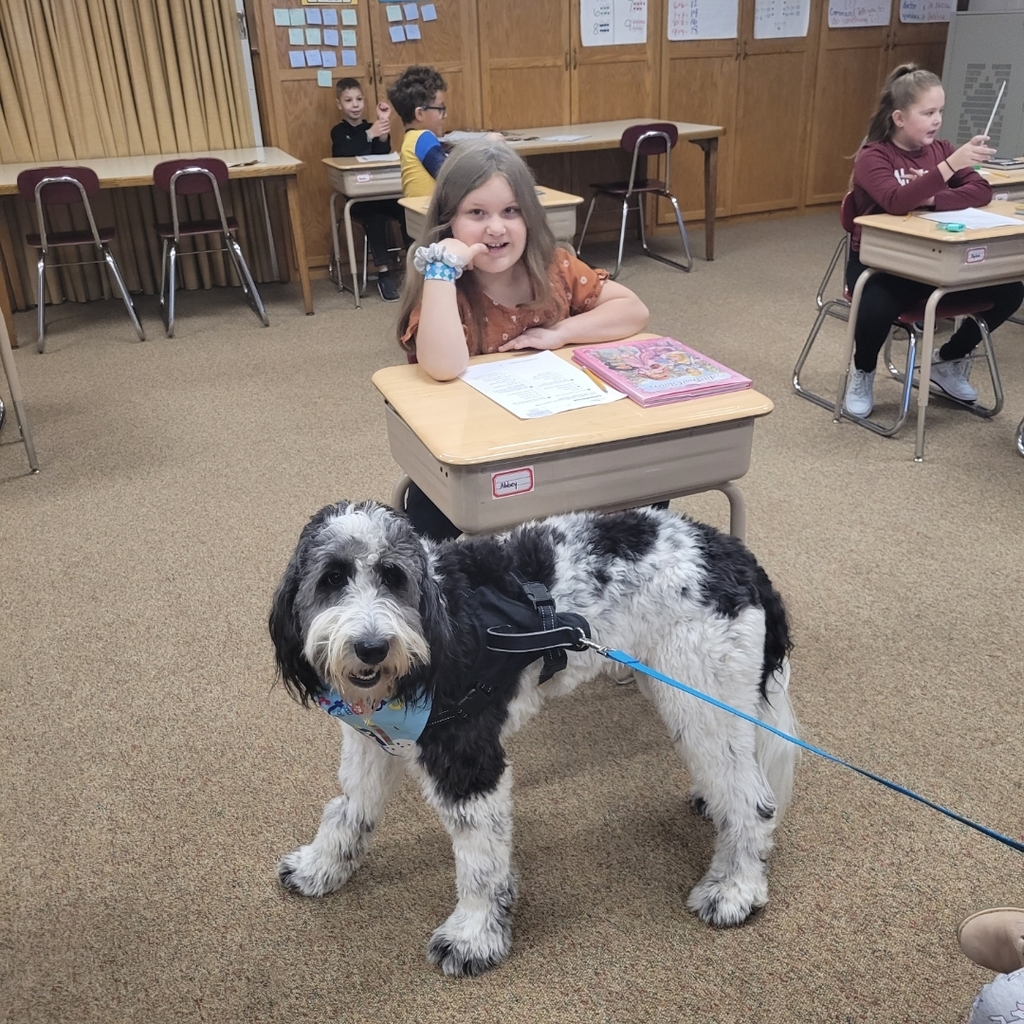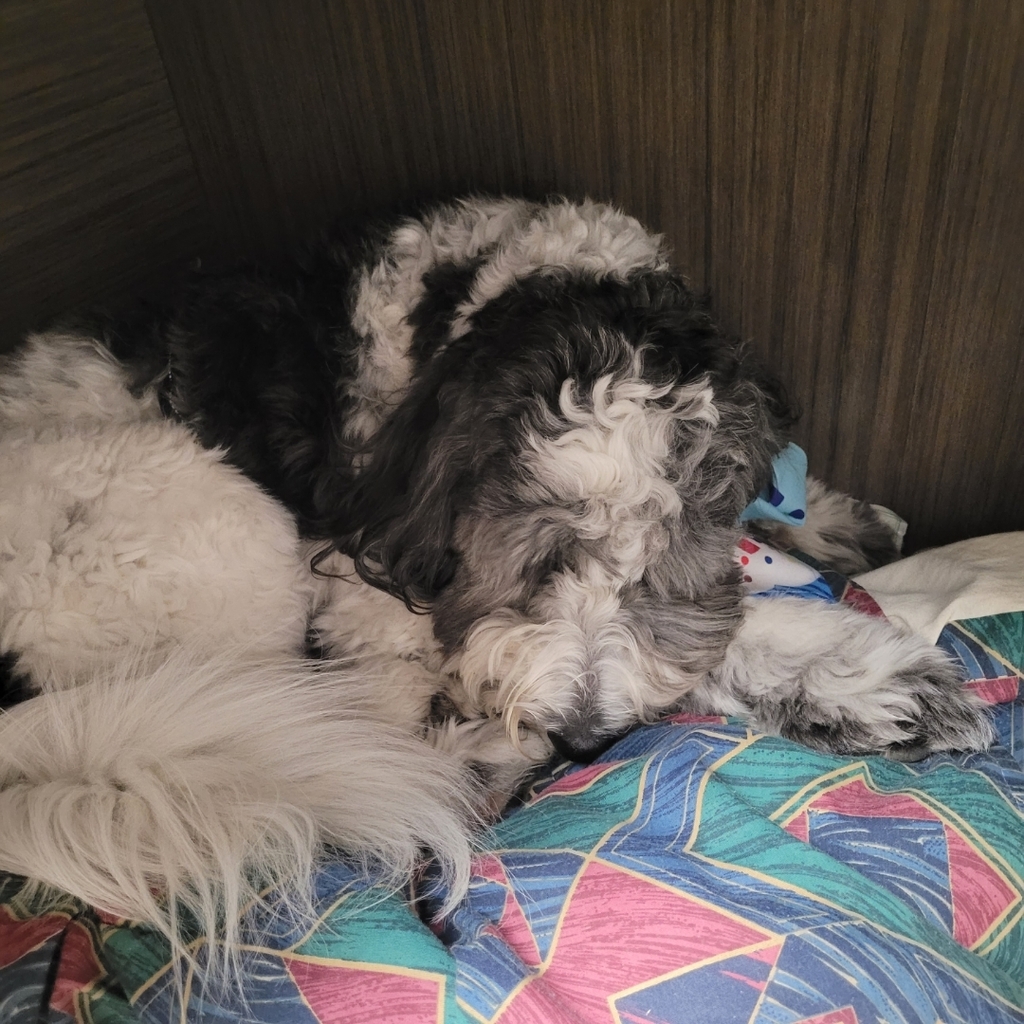 Avery Anderson has already fundraised $235 in ONE night for our American Heart Association Kids Heart Challenge! Students K-5 will be coming home with more information this week but you can sign your child up at
https://www2.heart.org/goto/NDS
Great job, Avery!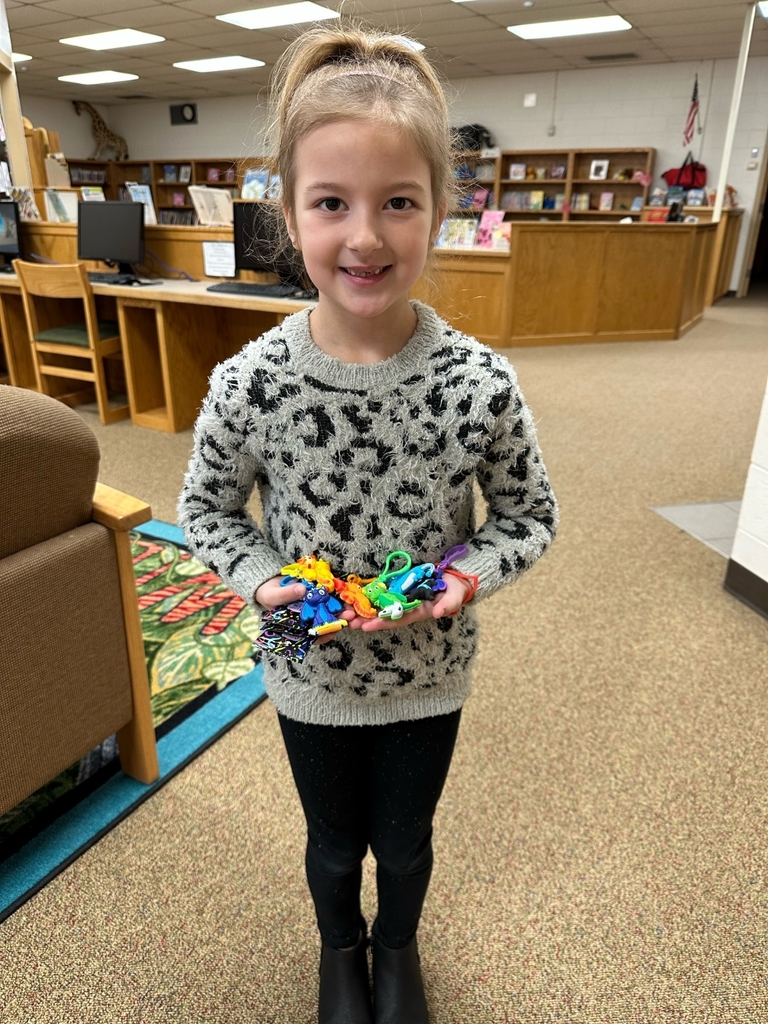 Elementary Parents! Are you ready? Kids Heart Challenge is kicking off at North Dickinson Elementary. We have some exciting things planned this year to get us moving, helping others, and having fun. Get a head start by signing up today and helping your student choose a daily health challenge. Visit our school page at
http://www2.heart.org/goto/NDS
or download the Kids Heart Challenge app! #KidsHeartChallenge #HeartHero